Looking for inspirational aerial yoga quotes? These motivational phrases and quotes are designed to inspire you and help to think positively! Sometimes, you just need inspiration or food-for-thought in order to get yourself back into the swing of things,
If you're a yoga class instructor, whether you teach aerial yoga or mat yoga, you can use some of these quotes with your students. If your yoga business has an e-mail newsletter, then include some of these quotes like a "quote of the day" type thing. Or, if you're a yoga enthusiast with your own home gym, then these inspirational aerial yoga quotes will be perfect for white boards.
Some of these quotes are specific to aerial yoga, some are about yoga in general and others about well-being and meditation.
Please note: the images and the designs on this page are property of AerialYogaZone.com and cannot be replicated without our written permission.
Inspirational Aerial Yoga Quotes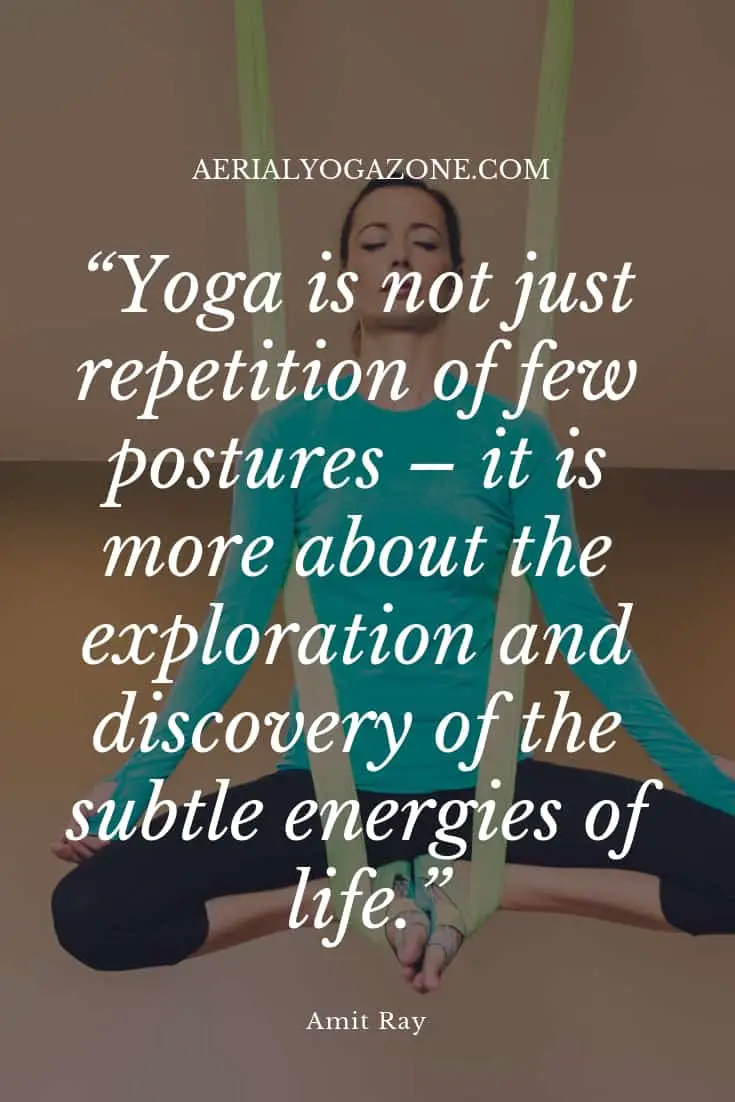 "Yoga is not just repetition of a few postures – it is more about the exploration and discovery of the subtle energies of life" – Amit Ray
"True meditation is about being fully present with everything that is, including discomfort and challenges. It is not an escape from life." – Craig Hamilton
"What are you up to this evening?"
"Oh, you know, just hanging around…"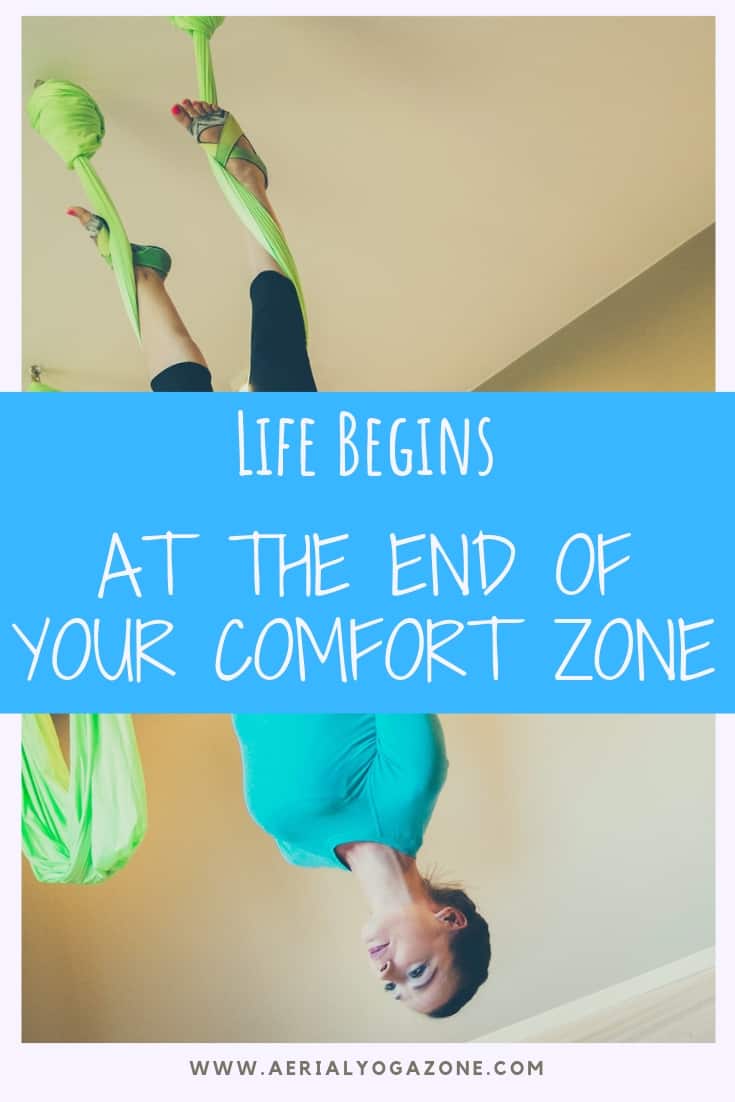 "Life begins at the end of your comfort zone." – an old familiar saying.
Related: Best Aerial Hoop for Home Use
"Limitations only exist if you let them" – another old familiar saying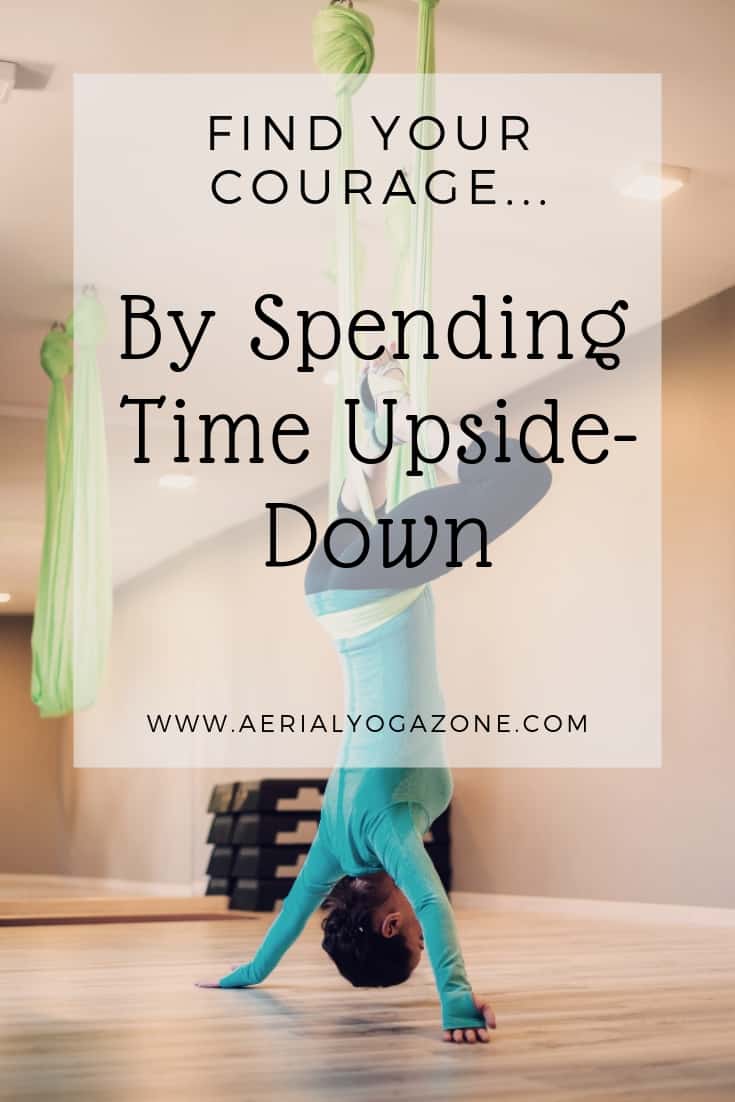 "Find your courage by spending time upside-down" – anonymous
"Life is so much better when you're upside down. Get a new perspective. Try something new" – AerialYogaZone.com's tagline and mission statement.
---
This page contains affiliate links. That means that, at no extra cost to you, we may receive a small commission if you buy a product using one of the links on this page. Read our full disclosure here.
This article is tagged with: