If you're looking for inspiration for you're next aerial silks photoshoot, then you're in the right place! We've put together this beautiful collection of images from a photoshoot that's really beautiful and inspiring.
If you're planning a photoshoot with your aerial silks, let us know by leaving a comment and perhaps your photos can feature in another article, with credit to you, of course!
If you don't have an aerial yoga swing or freestanding aerial rig to use outside, you'll be pleased to know that you can get started for under $80 and hang it from a frame, bar or strong tree branch!
To get more information about getting aerial yoga equipment at home, check these out (they all open in a new tab/window)
Yoga & Aerial Silks Photoshoot Collection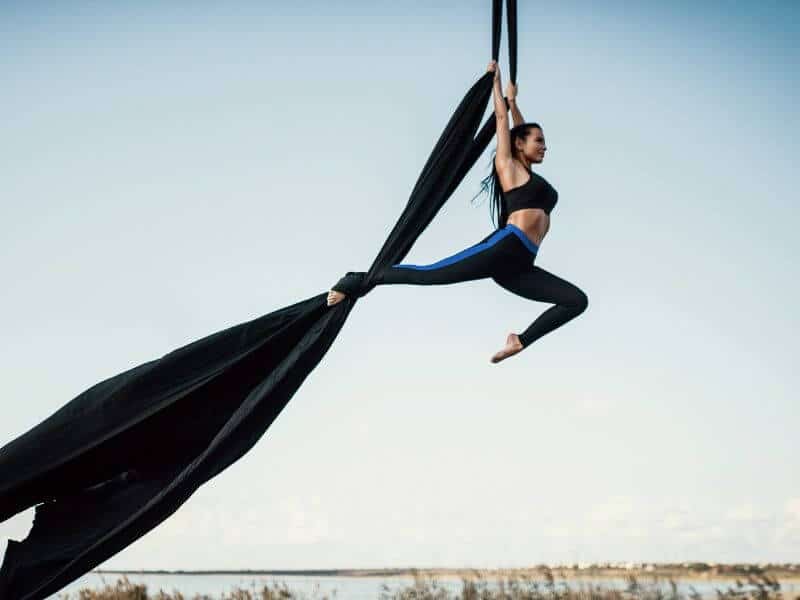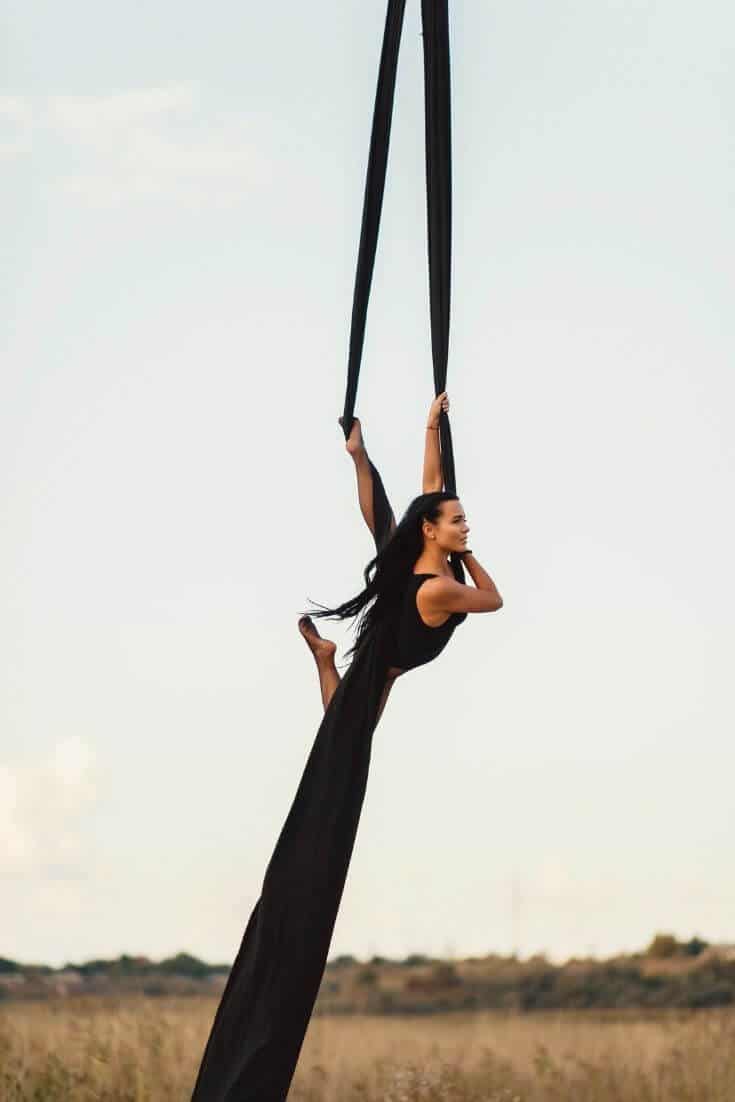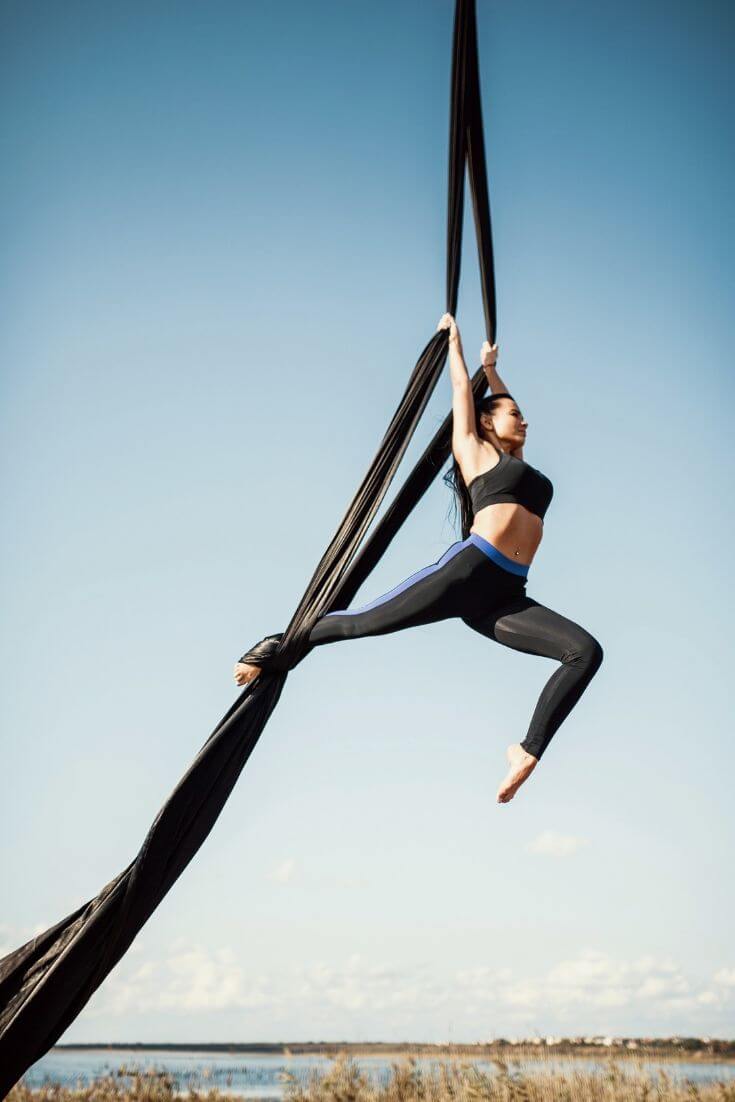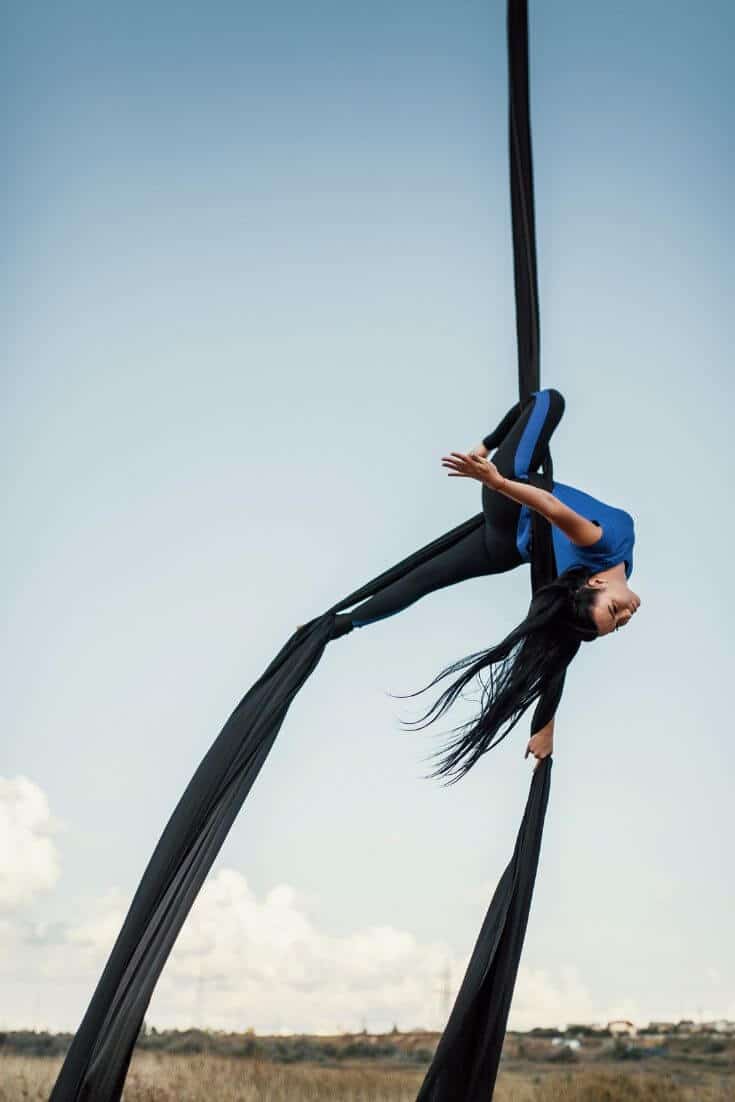 Don't Forget…
To get started with aerial silks, check these articles out. They contain all the information you need to get started!
---
Pin this Post
Use the image below to pin this guide and save it for later reference!
This post contains affiliate links. That means that, at no extra cost to you, we may receive a small commission if you buy a product using one of the links on this page. Read our full disclosure here.
This article is tagged with: