This article contains some simple, yet beautiful Aerial Yoga Poses that form a set of core poses for an aerial yoga hobbyist.
If you've recently invested in your own yoga swing and you don't have access to classes then you're probably wondering where to begin! We're here to help!
These Aerial Yoga Poses are often called by various different names, the names used in this article are the generic names. If you attend a class, your instructor may refer to these with more traditional names for yoga poses, or even something completely different.
You may also hear these tricks being referred to as:
Yoga trapeze positions
Yoga swing poses
Aerial yoga inversions
Gravity yoga poses
Flying yoga poses
Yoga hammock poses
So, here's some inspiration for you in the form of 11 Aerial Yoga Poses to try out today!
1. Anti-Gravity Warrior Pose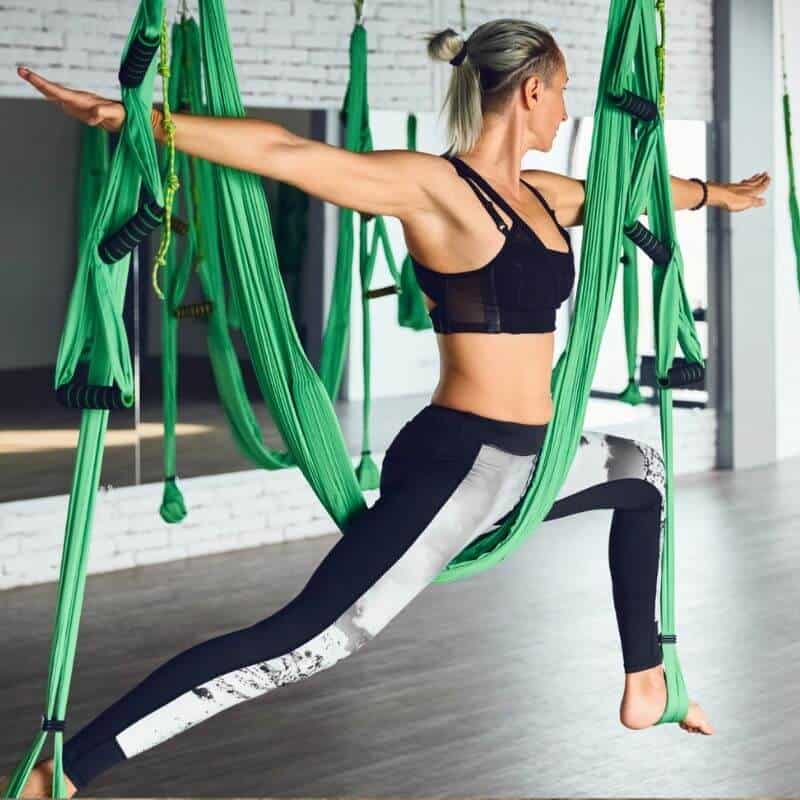 2. Anti-Gravity Pigeon Pose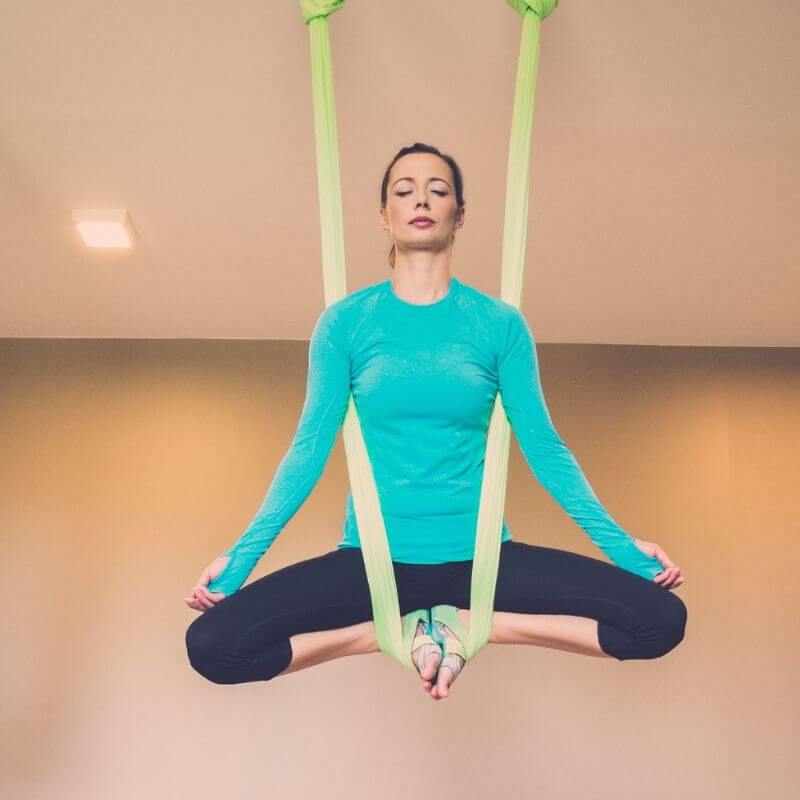 3. Inverted Pigeon Pose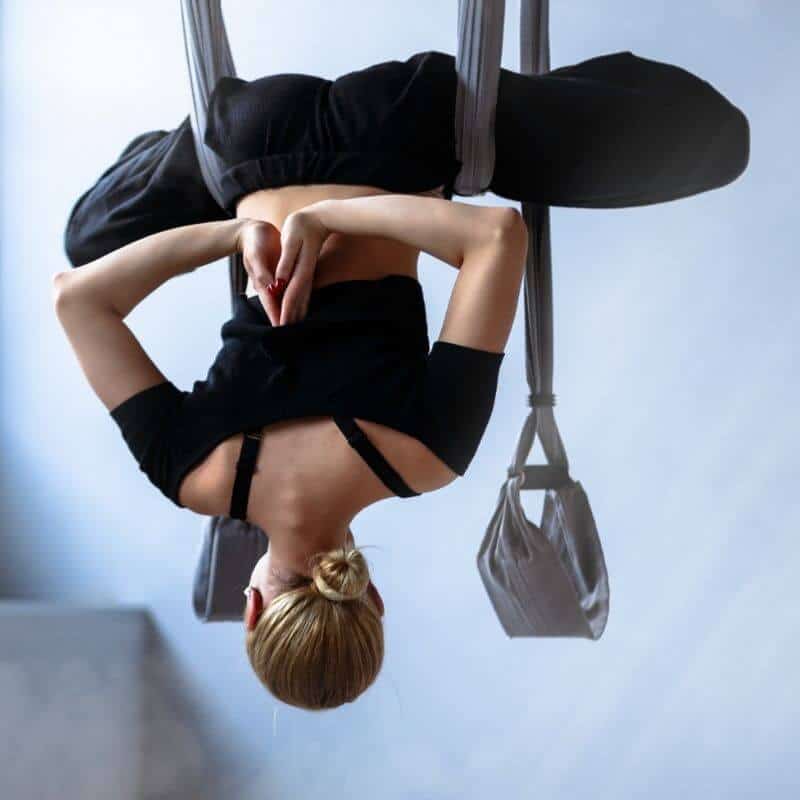 4. Aerial Splits Pose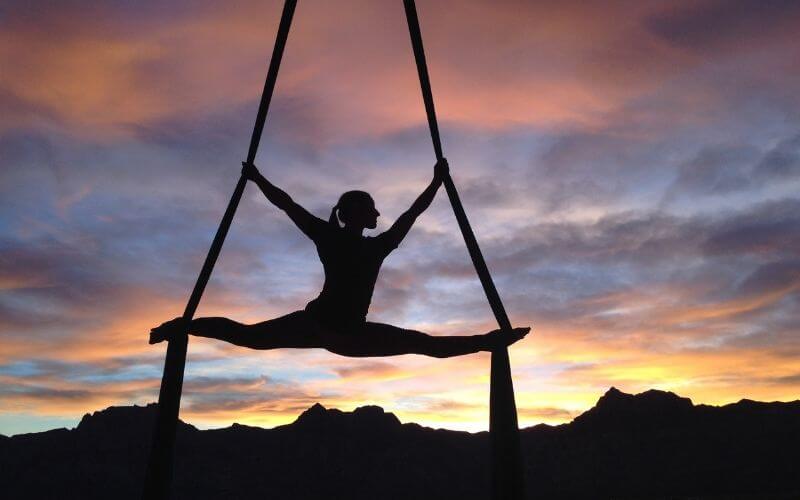 5. Superman Pose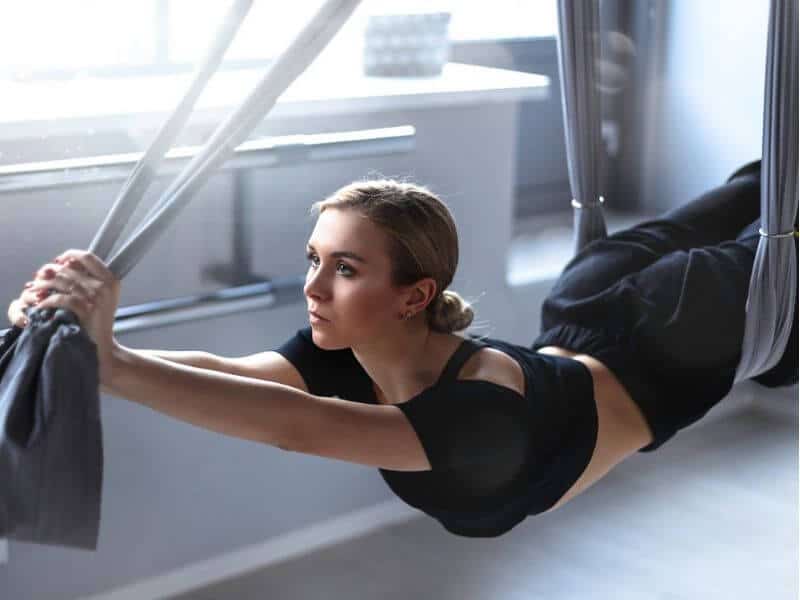 6. One-Legged Superman Pose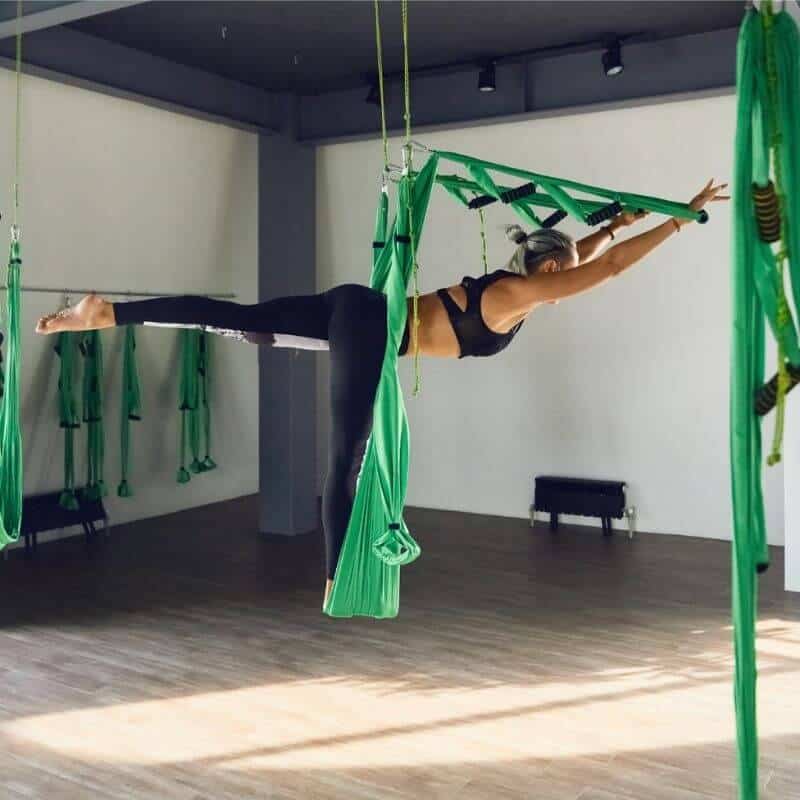 Related: Why Flexibility is so Important
7. Inverted Bow Pose
8. Aerial Stag Pose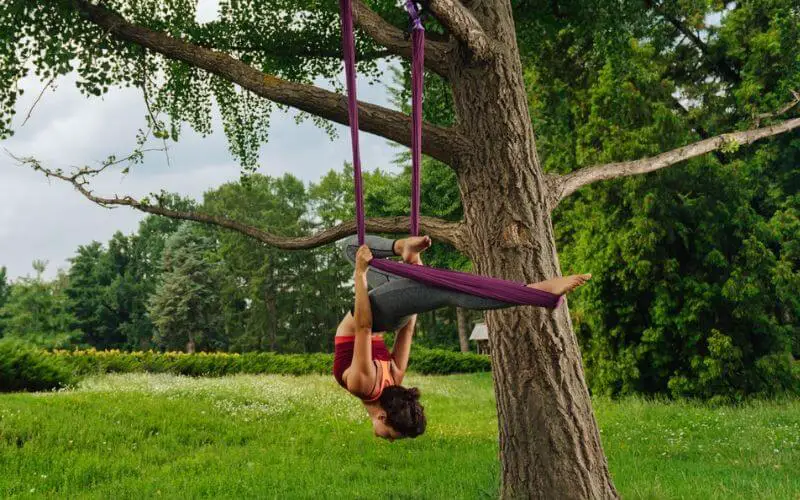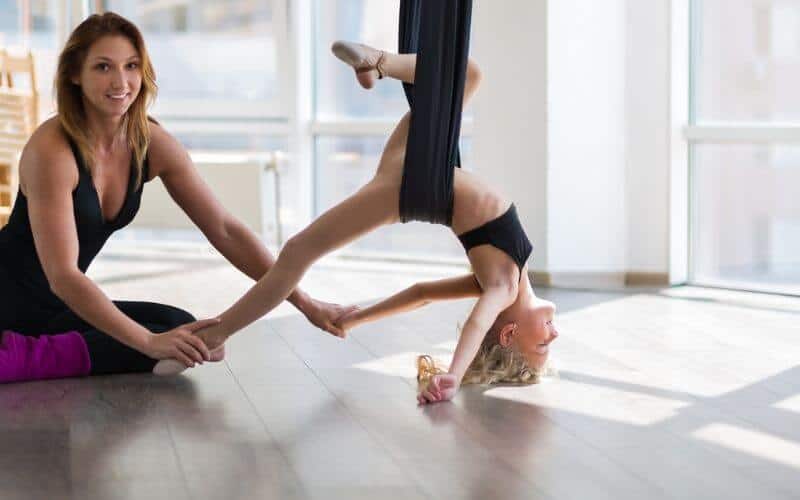 9. Aerial Star Pose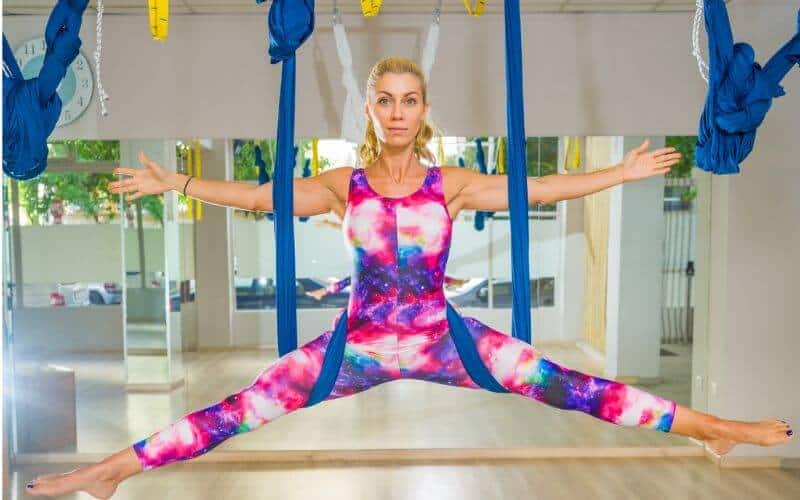 10. Inverted Star Pose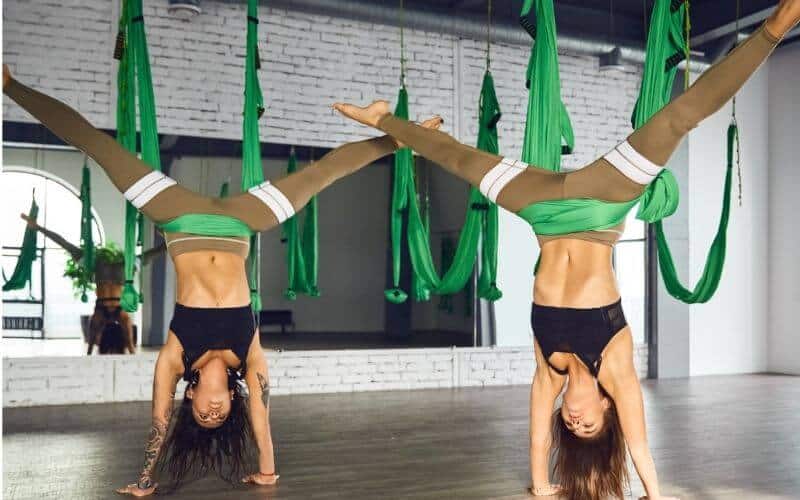 11. Arrow Pose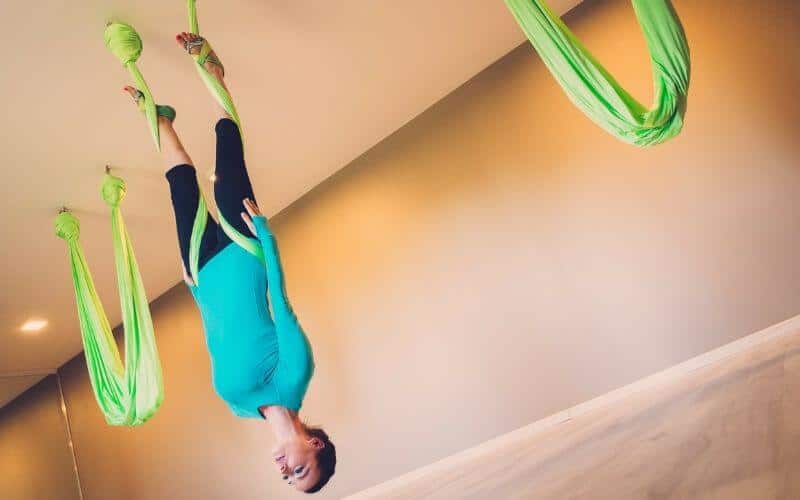 What are your favorite Aerial Yoga Poses? Inspire our readers by leaving a comment below – links to photos are welcome ?
Pin this Post
Use the image below to pin this guide and save it for later reference!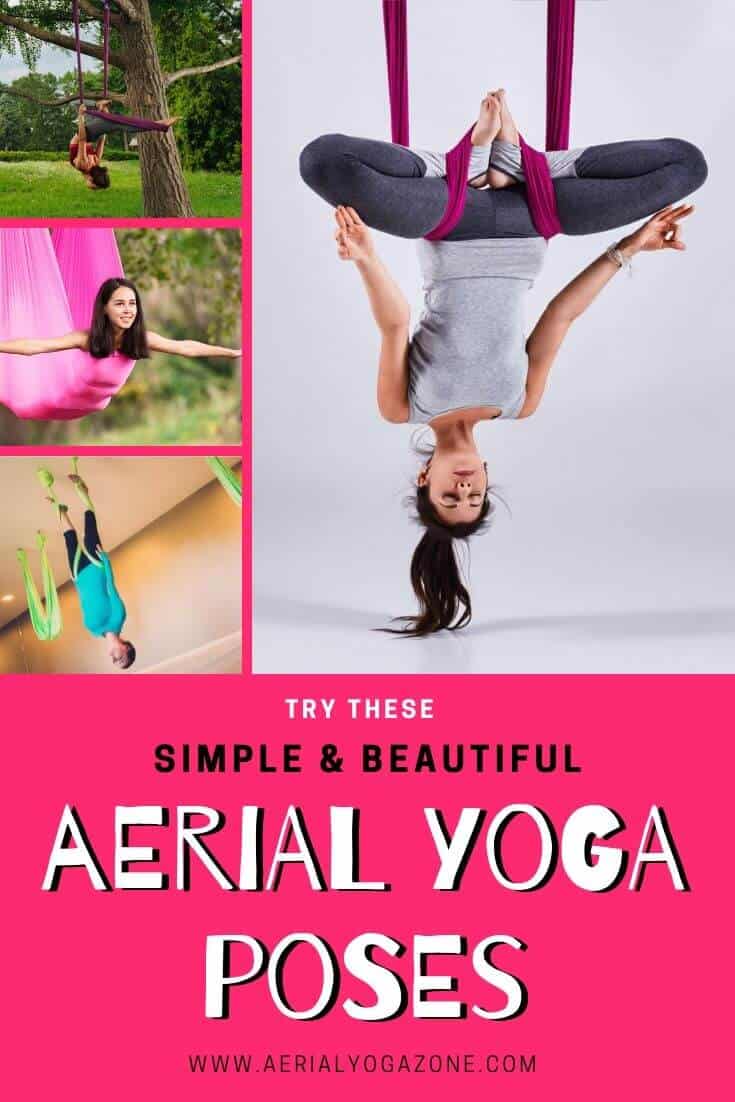 This article is tagged with: